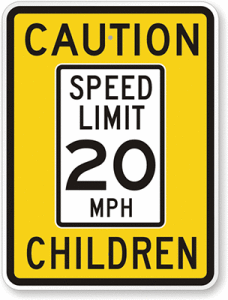 ROAD SAFETY
Absolutely no faster than the 20 MPH posted limit.
Nothing is so important so as to be speeding and/or recklessly endangering yourself, your passengers, other drivers and/or pedestrians.
There are many more roads projects in the works, including surface alterations and roadside upkeep.We would appreciate your continued efforts to keep or properties and roadways free of litter and debris. While many of us take walks through the community for our health or as a pleasant way to enjoy the day we sometimes come upon some litter that has been left on the roadside.
---
POOL RULES AS POSTED
SHFPOOLRULES CLICK FOR A DOWNLOADABLE COPY
ID BADGES

All Dues-Paying Members of the community will be issued an ID badge that delineates the holder as a Community Member in good standing.
One ID badge will be issued per household.
Anyone planning to use the pool MUST have their household ID badge to be admitted entrance to the pool. As for the case of house guests if you are planing on having guests and they wish to use the pool, they MUST have the household ID Badge on their person.
ID badges are usually sent out prior to opening day.
If you have not received your annual Pool Pass, please call the S.H.F. office at 570-595-3544 to inquire.

Electronic / Video surveillance system

This is a system of sensitive electronic cameras that have been set up to be able to view all Pool areas.
It is able to send alerts to a security company 24 hours a day.
It also has warning messages that are spoken by a sound system to advise trespassers (whether after-hours, during times the pool may be closed due to weather, or any other instance) to keep away or face Police involvement.
NOTE: Violators can be subjected to fines of $500.00 and/or criminal prosecution.
It is our hope that these measures will ensure the orderly, lawful and most of all SAFE usage of our Pool by all members of the Community.